Introducing Delmare, a stunning estate of pure perfection in the most coveted part of the Adriatic coast. These trophy villas are in a league of their own, achieving unparalleled scale and quality. The attention to detail, seamless flow throughout, and vast nature is realized upon the moment of entry.
These theatricality-composed villas offer lavish living, elegant proportions, sophisticated finishes, and a luxurious palate of stone, wood, marble and glass. Beyond the oversized glass doors, the unrivaled interiors are only further complimented by the unobstructed panoramic sea views and impeccable architectural exterior. Equipped with cutting-edge technology, all features of the apartments are controlled by smart systems.
This architectural masterpiece is the ultimate aspiration for a discerning, sophisticate who values sensational architecture, a well-appointed location and covetable views.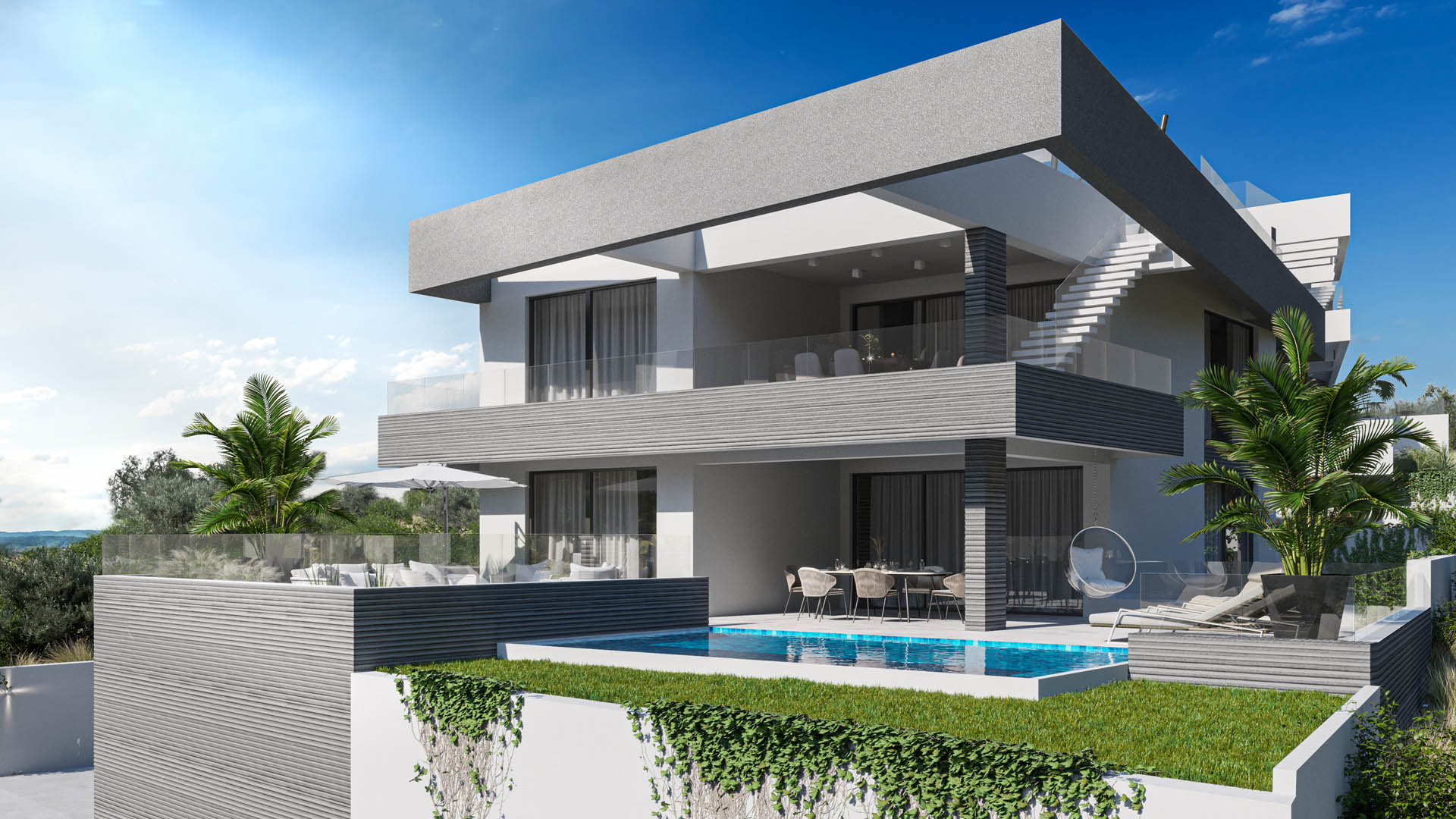 The stunning panoramic views and tranquil island atmosphere lend an exclusive air to this stylish retreat, whilst the outdoor heated swimming pools and spacious terraces create an idyllic, privileged setting.
Indulge yourself on the sundeck and private balconies and soak up the sun, tranquil majesty of nature and breath-taking views. Wonderful covered and private terraces will be perfect for spending fantastic time outside all year round, allowing you to enjoy sun and light all day long and picturesque views of the beautiful postcard surroundings.
This magnificent property blends beautifully with the surrounding nature while simultaneously boasting its uniqueness and emphasizing the breathtaking views of the Adriatic.